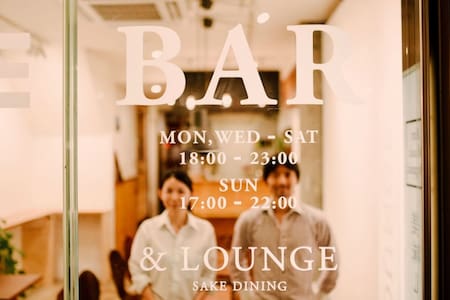 Bütün yaşayış evi · 1 qonaq · 0  çarpayı · vanna otağı yoxdur
#213 ToeiShinjuku&Hanzomon. Sake&tea. 7min to Sta.
Dorm room. mixed with men and women. Easy access to Central Tokyo. Go directly to Shinjuku, Shibuya from the nearest st. Sumiyoshi which is 7 minutes walk. Akihabara, Asakusa by Bus. A convenience store is 10 sec walk. If you want to eat nearby, you have many choices, such as Ramen, Yakiniku, Teppanyaki, Japanese traditional meal, Soba noodle, Karaage(deep fried chicken. I love it!), I have so many recommendations. so it's depending on what you like to eat and your budget. 1st floor is the cafe & the bar. The cafe open Mon, Wed - Sun ( Tue. closed ) from 9:00 to 17:00 The bar open Mon, Wed - Sat ( Tue. closed ) from 18:00 to 23:00 / Sun from 17:00 to 22:00 http://andlounge.tokyo We also use the 1st floor as a gallery for artists. If you are lucky, we sometimes hold music events. 1st floor, your room, bathroom and shower room on 2nd and 3rd floor, the room with washing machine,luggage storage. Can use hot&cold water on the water server on the 3rd floor. Free Coffee The host lives on upside floor. Guests can talk to the host if they want to. But Basically, the host is absent on daytime. If it's emergency and guests need an immediate response, use one of those apps to send a message or call directly to Host, Takeshi What's up : +81 9099559740 We Chat : +81 9099559740 Line : fromscratch1031 Ougibashi is called Fukagawa area. The nearest station is Sumiyoshi on Hanzomon and Toei-Shinjuku line. Most of the restaurants around here are local ones, you can hardly find franchise restaurants. You can try most of the Japanese food such as Ramen, Yakiniku, Soba noodle, Sushi, Teppanyaki and lots of Yakitori restaurants. Next station on Hanzomon-line is called Kiyosumi Shirakawa. The place is used to be close to Kiba where the huge woodyard was and there are many roasteries using those buildings such as Blue bottle coffee. Therefore, Kiyosumi is known as Coffee town. There are also musiums and galleries so it's good to walk around while feeling old town Fukagawa. The nearest station, Sumiyoshi, is about 7 mins walk. The bus stop is in front of the apartment which directly takes you to Akihabara, Asakusa and Tokyo station. 사고가나면 저희가 도와드릴수가 없기 때문에, 저희는 일어 또는 영어를 사용 할 수있는 고객님들만 받고 있습니다.